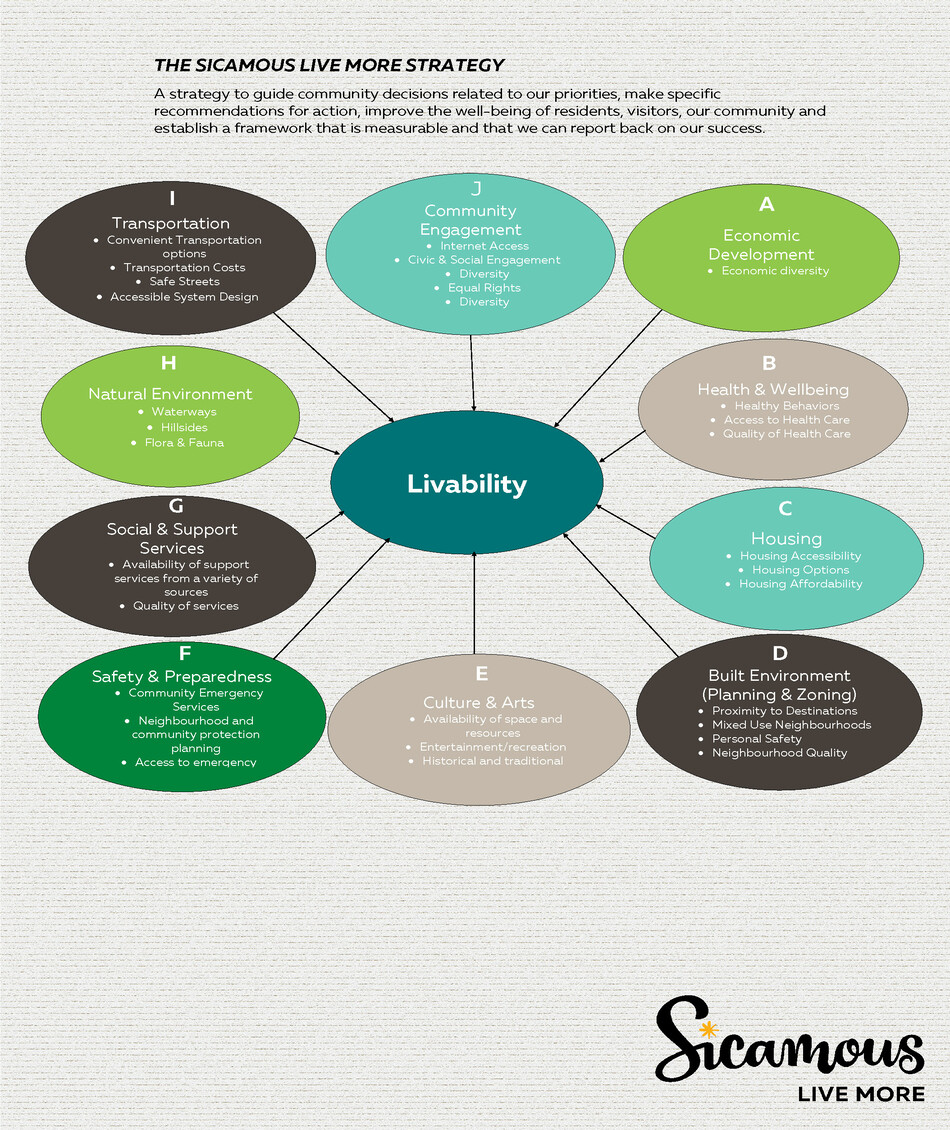 Live More Live Well Strategy
Click HERE to view the finalized Live More Live Well Strategy.
In November 2018 the District, with the generous support of Interior Health and BC Healthy Communities, embarked on the development of a Live More Live Well Strategy. The development of the Live More Strategy involves community engagement where we come to you and your neighbours, to ask how we can help make Sicamous a more healthy and desirable community. Community health is about more than simply access to health care or health care facilities.  When we are asking about community health, we are delving into the many components that contribute to a community's overall health – factors such as housing, transportation, safety & preparedness, culture & arts, economic development, health & well being, social & support services, built environment, natural environment and community engagement.
The sense and vitality of the community is affected by the people who live there.  A community can be thought of as a woven fabric in which the people and their interactions with each other and the natural, built and economic environments are inter-connected and cannot be separated from each other. In order to thrive, and its residents and businesses to thrive, the economic, environment and social pillars must all be well balanced and supported in the community. 
The Live More Live Well Strategy is about identifying what is going well in Sicamous, and what can be improved, and then developing a list of actions to strengthen all aspects of Sicamous.  In this way, the District of Sicamous and community members will know what needs to be done to create a well-balanced thriving community.
For more information on the role the District plays in Community and Population Health, please watch this video: