Array ( [0] => stdClass Object ( [id] => 109318 [title] => Meet Our Healthcare Team [slug] => //live-here/community-health-centre/meet-our-healthcare-team [visibility_id] => 1 [image_file] => [image_alt_text] => [misc_field] => 0 [special_page] => 0 [special_page_module_id] => [allow_sub_pages] => 1 [status_id] => 3 [is_vault] => 0 [depth] => 1 [children] => ) )
Meet Our Healthcare Team

Dr. Saad Alam
The District is pleased to announce that Dr. Saad Alam will be joining the Sicamous Community Health Centre full-time as a family physician.
"I am very excited to relocate and start practicing at Sicamous early September. I recently passed by certification exam in Family Medicine and would be completing my Family Practice training at UBC in Kelowna by the end of August. I look forward to always providing my patients with the best medical care that they deserve, and I also believe in empowering my patients so they can have a better understanding of their health conditions. My areas of interest include mental health and sports medicine. I am open to adapting my style of practice in a way that suits the people of Sicamous the most and look forward to meeting everyone in the near future." 
Dr. Carol D. Connick
"I am Dr. Carol D. Connick, a family physician who graduated from medical school at the University of Alberta in Edmonton in 1992. I was born and raised in Medicine Hat, Alberta in a family of 7 with 4 siblings.
I began my family practice in Spruce Grove, Alberta in 1992 which varied from general family medical care and delivering babies to working emergency care and assisting in operative care.  After the birth of my last child, I transitioned to working fully as a hospitalist in 2003 assisting in the pre- and post-operative medical care for surgical specialties. I currently work at the Misericordia Hospital in Edmonton, Alberta.
My family and I have been coming to Sicamous for holidays since 1998 and built our summer home here in 2012.  We fell in love with the weather, activities and the community.  As our kids were becoming more independent, my partner and I felt drawn to find out how we could help contribute to the community.  In 2018, I was able to arrange all my shifts at the hospital in Edmonton in a 2.5-week span of a 5-week rotation schedule. This allowed me to work part-time in Sicamous for the remaining 2-2.5 weeks. In June 2019, I joined the Sicamous Medical Clinic.
I am a big believer in empowering patients to make health decisions for themselves and to take accountability for their actions or inactions.
My intention is to continue to work in Sicamous, part-time, to support the community of Sicamous, to support any and all physicians, and to support the medical care team moving forward in this transition."
Dr. Vicki Edmondson
The District is pleased to announce that Dr. Edmondson will join the Sicamous Community Health Centre, practicing on a part-time basis effective June 9, 2021.
Dr. Vicki Edmondson graduated in South Africa from the University of Cape Town. In 2003, she moved to Canada to enjoy the outdoor lifestyle and all the opportunities that Canada has to offer and has spent the last 18 years raising her boys and working in Salmon Arm.
Dr. Edmondson is looking forward to providing family practice care in the beautiful Sicamous community.
Karen Eastland, Health Care Centre Manager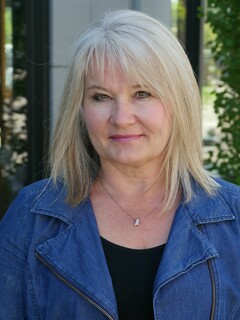 Karen's professional history has been unique, varied, and non-typical and as a result has gleaned some rich experience. She has served in diverse roles and settings ranging from practice and project management, curriculum/program development, human resources, event planning, and interior design - serving a variety of sectors including health care, research, post-secondary, manufacturing, and the oil field. Each time, adjusting and honing her skills, learning fascinating new things, and adapting to different corporate cultures.
She completed all her studies at the Northern Alberta Institute of Technology, earning diplomas in Ophthalmic Dispensing, Business Administration, and Human Resources.  During her tenure in the field of optometry, she was hired by the Alberta Association of Optometrists to create a certification course for ophthalmic assistants, which became a national program and is currently facilitated through the Canadian Association of Optometrists.
In her leisure time she enjoys hiking, biking, kayaking, swimming, skiing, painting, gardening, and spending time with family and friends. She is very excited to have the opportunity to serve in the community she calls home.
Sandra Chartrand, Medical Office Assistant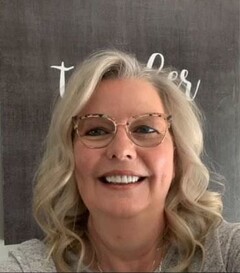 Sandra Chartrand has worked as a Medical Office Assistant in Sicamous for the past 18 years and looks forward to providing continued care to patients at the Sicamous Community Health Centre. "I have made Sicamous home for the last 30 years and love the community spirit that I have been lucky enough to be a part of." When not working, Sandra loves to be on the water or spending time with family and friends.  "I look forward to assisting you with your medical needs and offering continued support to our physicians.
Carla Chmilar, Medical Office Assistant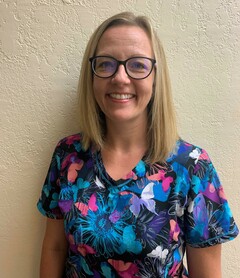 Carla Chmilar is very pleased to have joined the Sicamous Community Health Centre. She has worked as a Medical Office assistant in the sunny Shuswap for over 13 years. Her and her family enjoy many of the diverse, four-season, outdoor activities offered throughout the Shuswap area. Carla looks forward to meeting you and helping to assist you with all your medical needs.
Contact the Sicamous Community Health Centre
Phone: 250-836-2817 | Fax: 250-836-2867 | Email: sicamousmedical@gmail.com