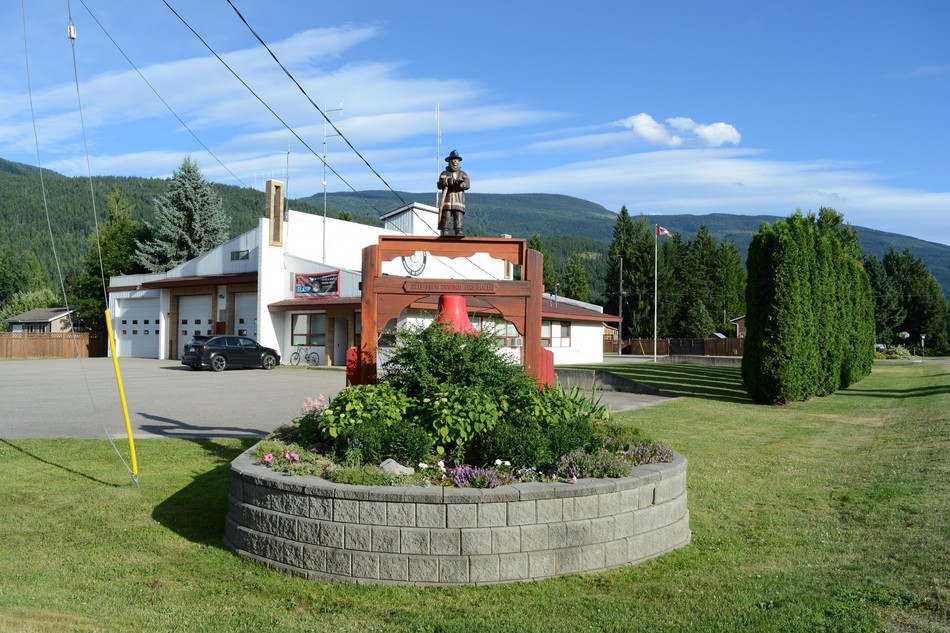 Fire Hall
The Sicamous Fire Hall is located at 701 Whitehead Street and houses four Fire Trucks, two Engines, one Tender and one Ladder Truck. We also have a restored 1928 Gotfredson Fire Truck, the first truck purchased for Sicamous. One of the Hall's bays accommodates the Sicamous Rescue Truck. The Hall's amenities include a training room, activity room, offices, kitchen, showers, sauna and washrooms.
Staffing
Full-time Fire Chief (office located at 446 Main Street)
Deputy Fire Chief 
Captain
Lieutenant
15 to 30 paid, on-call volunteer firefighters
Training
We hold training sessions every Tuesday at 7 pm. Sometimes we use the Shuswap Regional Fire Training Center in Salmon Arm. A variety of training topics are covered in-house, while courses like Live Fire and Emergency Vehicle Driving are covered by accredited training facilities.
Interested in becoming a volunteer fire fighter?
To find out more, please contact Brett Ogino, Fire Chief via email at firechief@sicamous.ca, phone at 250-836-2477 or in person at the District Office, 446 Main Street. Note: In an emergency, please dial 911.
Links & Downloads