Employment Opportunity: Receptionist (Temporary Part-Time)
Posted On: Jun 03, 2021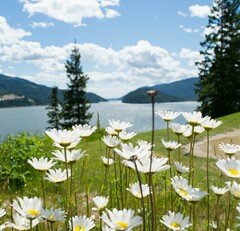 The District of Sicamous is looking for a dynamic and skilled individual to join our team temporarily to support existing staff during our busy property tax and utility seasons. This position will be responsible to answer, screen and forward incoming phone calls and receive front counter enquiries.  They will obtain and supply routine information and assist or transfer enquiries to the appropriate person, department or official as required.
The Receptionist reports directly to the Corporate Officer or their designate.  This position performs a variety of administrative and clerical tasks.  The work includes but is not limited to answering phone calls, front counter inquiries, filing, creation of standard office documents and operating office equipment.
Competition Number: 12-2021
Job Title: Receptionist
Position Type: Temporary Part Time
Expected Term: June 14 to August 27, 2021
Closing Date: Wednesday, June 9, 2021
For complete job details, view the Job Posting and Job Description.
In compliance with Article 10.01 of the Collective Agreement, applications are invited by the undersigned up to 4:30 p.m. Wednesday, June 9, 2021.