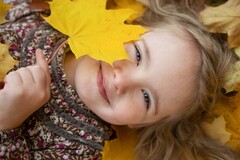 What ages can attend and when does the program operate?
The After School Club is open to students in Kindergarten through Grade Six and runs from 2:20 p.m. to 6:00 p.m. Monday to Friday.
After meeting students at Parkview Elementary School, Activity Leaders walk with students to the After School Club which is located on the second floor of Finlayson Place (217 Finlayson Street).
What is the fee for my child(ren) to attend?
The daily fee to attend is $13.75 which equates to $275 a month for full-time care. Monthly pre-registration is required.
Will I need to renew each month?
No. After you subscribe to the monthly schedule, it will automatically renew each month unless you cancel with the Recreation & Events Manager.
How do I cancel/unsubscribe care?
If you no longer require after school care for your child(ren), you must notify the Recreation & Events Manager in writing by the 20th of the month prior. The policy is to ensure adequate time to arrange care with families who may be waitlisted as well as adjust staffing.
Will I receive a refund if my child misses a day?
Unfortunately, with the new pre-registration process no refunds can be provided for days missed. 
How do I register my child(ren)?
Families must pre-pay online via Amilia, an online registration program, to secure space their child(ren). Payments may be made via credit card or eCheck from a bank or financial institution. Debit and cash payments are no longer accepted. Register Online!
When does registration for the program open?
Families who have previously utilized the program for full-time care, will be given the first opportunity to register their child(ren). Once registration for returning families has complete on September 1, 2021, program registration will open to the rest of the community.
How many spaces for students are available? 
After School Club accommodates 16 students with two Activity Leaders which is in line with licensing guidelines.
 Are Pro-D Days included in full-time care?
No. Pro-D Days are exempt and require separate registration. Pro-D Days run from 9:00 a.m. to 5:00 p.m. and have a fee of $40. Parents can register for Pro-D days online through Amilia.
Who can I contact if I have questions about the program?
Please contact Recreation & Events Manager Jamie Sherlock at 250-836-2477 Ext. 2192 or recreation@sicamous.ca.