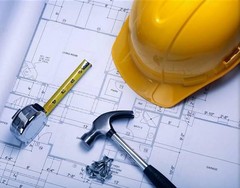 The Role of Building and Planning Services
The Building and Planning Departments manage the growth and physical form of the District through the land use planning and development process, permit processing and inspection, and by establishing goals and objectives for future growth and development.
Building Services
The Building Department administers permit applications and issuance, conducts inspections in accordance with the BC Building Code and the District's Building Regulations Bylaw, as well as other applicable laws and regulations to ensure the standards for construction and plumbing are consistent throughout the Province. Building Services also oversees property standards compliance. 
Planning Services
The Planning Department provides advice to Council, staff, local property owners, residents and developers on the use of land within the District in accordance with the Official Community Plan, Zoning Bylaw and provincial legislation.