Did you know it is Local Government Awareness Week?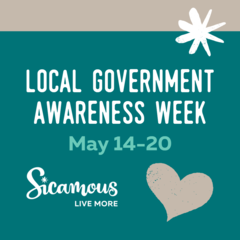 UBCM, in partnership with CivicInfo BC and the Ministry of Municipal Affairs, presents British Columbia Local Government Awareness Week, which runs May 14-20. This is an ongoing initiative with the goal to generate awareness and educate the public about the roles and responsibilities of local government, and encourage the public to participate in local government processes.
Learn more about this initiative here!
This week we will be 
showcasing some of the talent working at the District of Sicamous! Check out some profiles below: