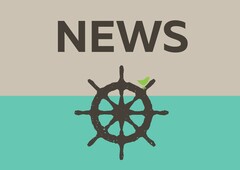 As of Sept. 13, 2021, proof of vaccination will be required in B.C. for people attending certain social and recreational settings and events. As of Oct. 24, it will be required to be fully immunized, at least seven days after receiving two doses of COVID-19 vaccine, to access the same list of businesses and events, which include:
- Indoor ticketed sporting events
- Indoor concerts
- Indoor theatre/dance/symphony events
- Restaurants (indoor and patio dining)
- Night clubs
- Casinos
- Movie theatres
- Fitness centres/gyms (excluding youth recreational sport)
- Businesses offering indoor high-intensity group exercise activities
- Organized indoor events (eg. weddings, parties, conferences, meetings, workshops)
- Discretionary organized indoor group recreational classes and activities
If you haven't received your vaccine or it has been more than 28 days since your first dose, the province encourages you to visit a drop-in clinic today to protected yourself from COVID-19.
The Sicamous Community Clinic is accepting walk-ins on Thursdays between 9:00 a.m. and 3:00 p.m. until September 16, 2021. The Clinic is located at the Senior's Centre (1091 Shuswap Ave). While walk-ins are accepted, the Clinic recommends vaccine registration and booking an appointment to guarantee you receive a vaccine. 
The next closest Clinic is located in Salmon Arm at the Salmon Arm Recreation Centre. Hours for Clinics within the Interior Health region can be found here.