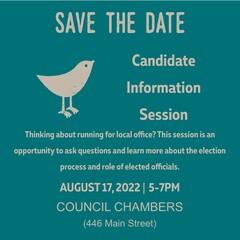 The District of Sicamous will be holding a Candidate Information Session on August 17, 2022 from 5PM-7PM in the Council Chambers.
The Candidate Information Session will provide prospective candidates with an opportunity to ask questions and learn more about the election process and role of elected officials.
Nomination Packages may be printed from
www.sicamous.ca
or picked up at Municipal Hall. The Nomination Period begins August 30th.