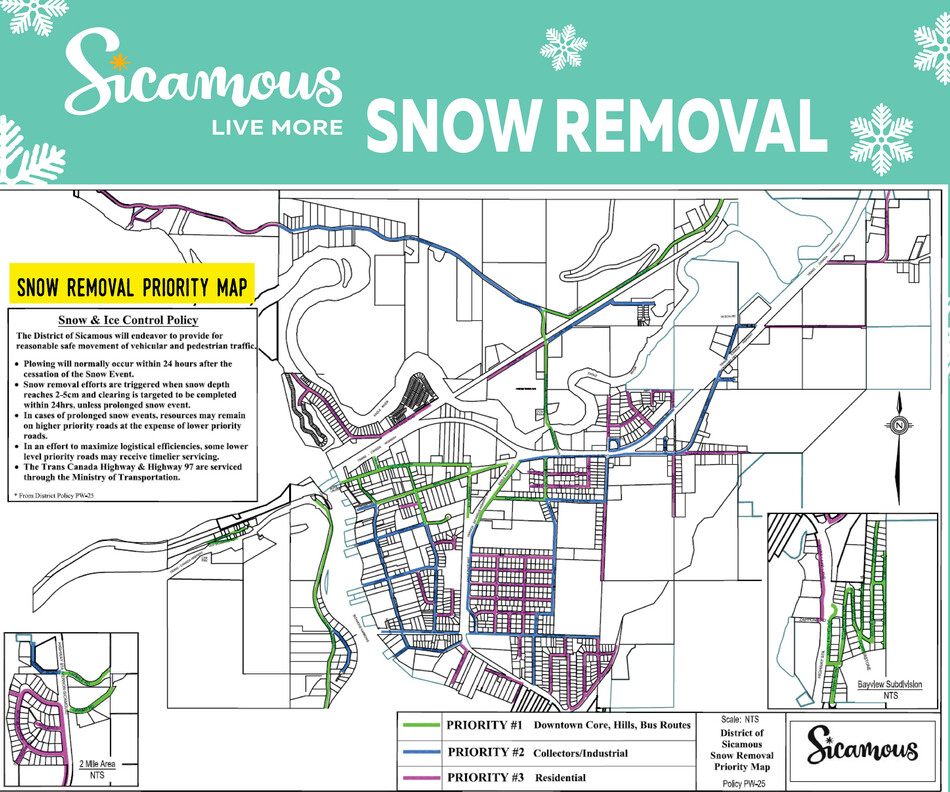 The District is responsible for maintenance of roadways within the municipality and snow plowing activities are outlined within the District's Snow & Ice Control Policy.
SNOW REMOVAL PRIOIRTY ROUTES
Priority 1: Downtown Core, Hills and School Bus Routes
Priority 2: Collectors and Industrial Routes
Priority 3: Residential Streets and Lanes
Plowing is initiated by 2-5 cm of snowfall and typically occurs 24 hours after a snow event.
Weekday snow and ice control begins at 6:00 a.m. Weekends are managed on a call-out basis at the discretion of the Operations Manager or designate.
Questions regarding Snow & Ice Control may be directed to Public Works at 250-836-4105 or operationsmanager@sicamous.ca.