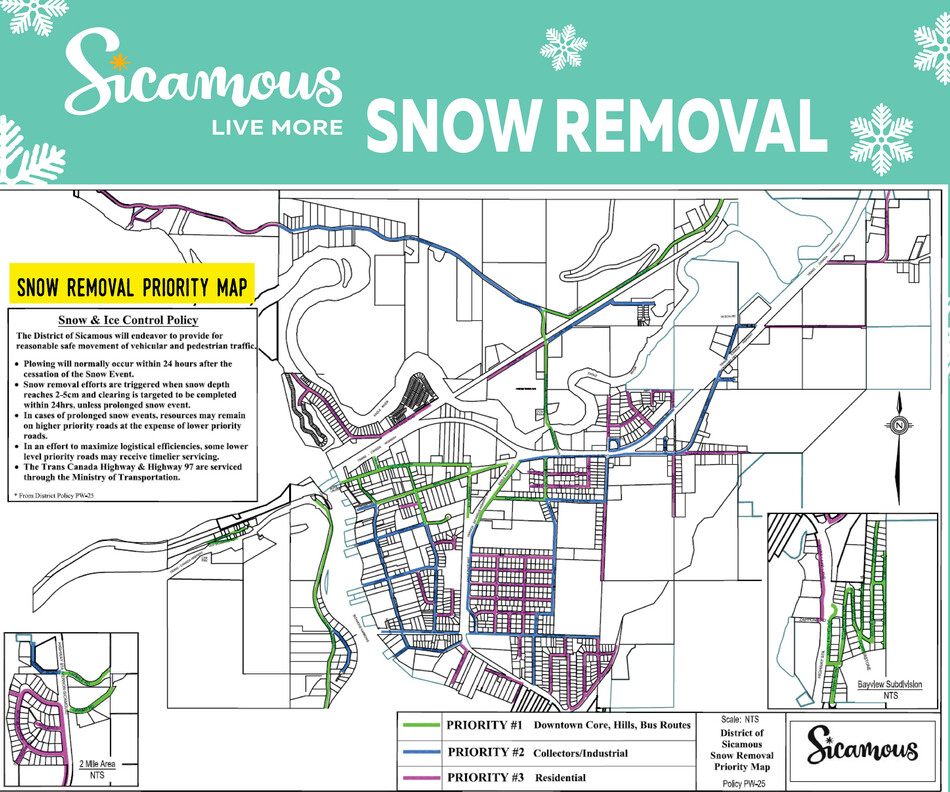 The District is responsible for maintenance of roadways within the municipality and snow plowing activities are outlined within the District's Snow & Ice Control Policy.
SNOW REMOVAL PRIOIRTY ROUTES
Priority 1: Downtown Core, Hills and School Bus Routes
Priority 2: Collectors and Industrial Routes
Priority 3: Residential Streets and Lanes
Plowing is initiated by 2-5 cm of snowfall and typically occurs 24 hours after a snow event.
Weekday snow and ice control begins at 6:00 a.m. Weekends are managed on a call-out basis at the discretion of the Operations Manager or designate.
Questions regarding Snow & Ice Control may be directed to the Public Works Department.
Darrell Symbaluk, Operations Manager
Please note that provincial highways are the responsibility of the Ministry of Transportation and Infrastructure. The contract for the Okanagan Shuswap is currently held by AIM Roads. 
AIM Roads Inc
1 866 222-4204