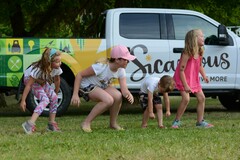 The District of Sicamous is looking for a dynamic and skilled individual to join our recreation team.  Under the direction of the Community Services Manager, the Recreation Programmer is responsible for planning, implementing, supervising and evaluating a variety of recreation and culture programs.  As well, the Recreation Programmer would promote interest and participation in recreation and culture programs, direct the work of instructors and volunteers and assist with the organization and execution of community special events.
Competition Number: 24-2021
Job Title: Recreation Programmer
Position Type: Regular Full Time
Closing Date: Thursday, January 14, 2022
Rate of Pay: $26.90 in compliance with Schedule A of the CUPE 1908 Collective Agreement
- Original Post January 3, 2022.