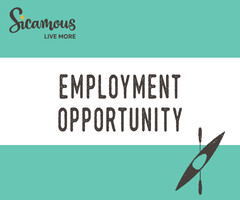 This temporary position (October 31, 2022 to March 3, 2023) reports directly to the Operations Manager or designate. Day to day operations will involve a high degree of manual labour, requiring considerable physical effort and agility. Duties consist of a variety of construction and maintenance tasks stemming from the District's municipal operations.
In compliance with Article 10.01 of the Collective Agreement, applications are invited up to 4:30 p.m. Wednesday, October 26, 2022.
To explore this exciting opportunity, please email your cover letter and resume by October 26, 2022 @ 4:30 p.m. to hr@sicamous.ca.