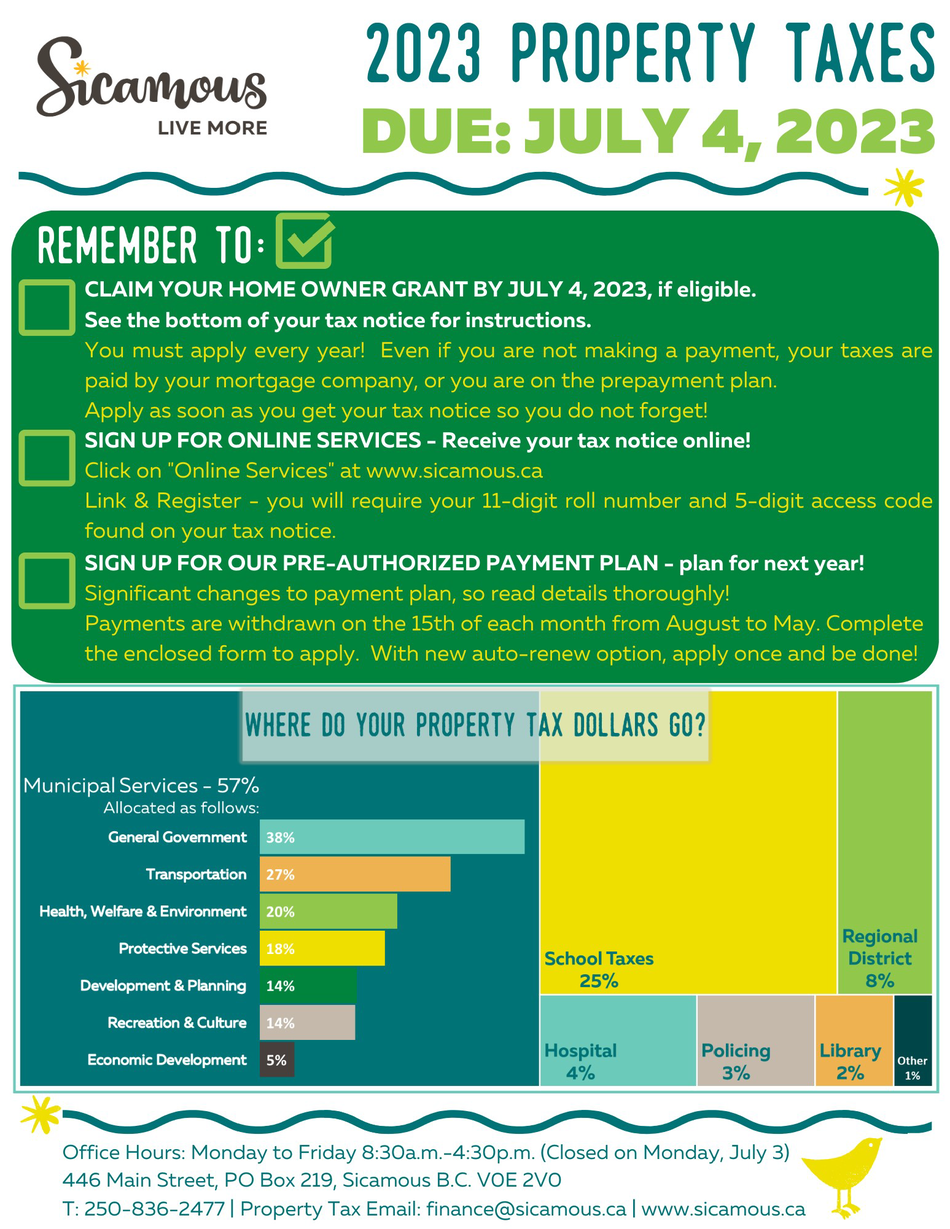 You can watch the budget presentation on our Youtube channel or have a look at the 2023 Budget Highlights here.
What does this mean for you? Property tax notices have been mailed and/or emailed for 2023!
Don't forget to claim your Home Owner Grant by July 4, 2023, if eligible. You must apply every year! Even if you are not making a payment, your taxes are paid by your mortgage company, or you are on the prepayment plan. More info on Home Owner Grants can be found here.
Didn't get your property tax notice yet? Please contact the Finance Department at 250-836-2477 or by email at finance@sicamous.ca