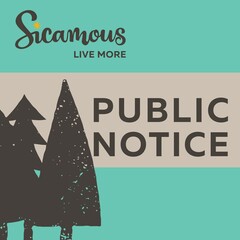 UPDATE
November 15, 2022—The investigation into the fire that occurred at Finlayson Place on November 12, 2022 indicates that the cause of the fire is suspicious in nature.
Sicamous RCMP is conducting an investigation into the incident. Anyone with information regarding the fire is asked to contact the Sicamous RCMP Detachment at 250-836-2878 or Crime Stoppers at 1-800-222-TIPS.
To learn more about submitting an anonymous tip through Crime Stoppers, please visit their website at: https://crimestoppers.ca/send-a-tip/.
FOR IMMEDIATE RELEASE
November 12, 2022—At approximately midnight, the Sicamous Fire Department responded to a fire at the District-owned building, Finlayson Place, located at 217 Finlayson Street.
Firefighters were able to extinguish the flames which were localized to the front entrance located on the west side of the building. An insurance claim process has been initiated and an investigation will take place to determine the cause of the fire prior to proceeding with the required repairs to the building.  
Building tenants have been notified that Finlayson Place will be temporarily closed until deemed safe for occupancy. In the meantime, the District will be working alongside user groups to ensure there is minimal disruption to services.
If you access services at Finlayson Place, you will be contacted directly by your service provider.  
-30-
For additional information, please contact:
Kelly Bennett, Chief Administrative Officer | P: 250-804-6269 | E: kbennett@sicamous.ca
Darrell Symbaluk, Operations Manager | P: 250-833-2684 | E: dysymbaluk@sicamous.ca