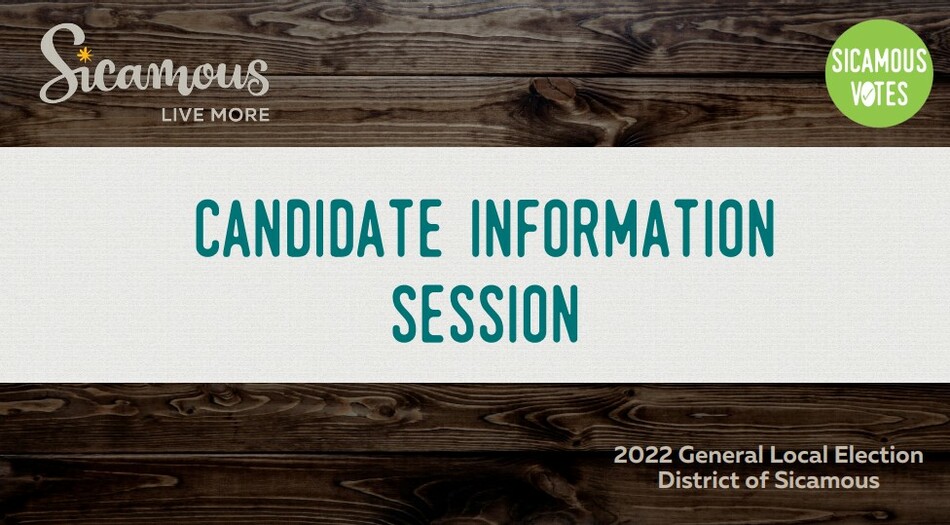 Last night's Candidate Information Session was a success with 13 potential candidates in attendance! Thank you to the prospective candidates who participated to learn more about the upcoming 2022 General Local Election.
If you were unable to attend, the slideshow is available under "Information for Candidates" on the Elections Webpage.
If you are considering running for local office, the Province and Elections BC have several resources available including pamphlets, guides and videos. The District has some printed copies of pamphlets and guides available at Municipal Hall.