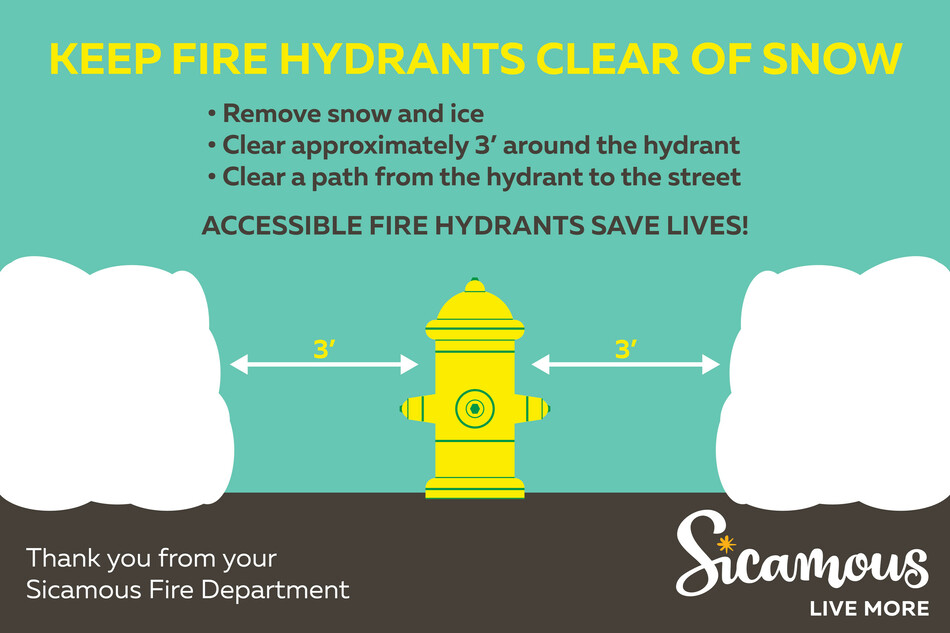 After major snowstorms it can take several days to clear hydrants. The Sicamous Fire Department encourages residents to adopt their local fire hydrant, and help keep them clear.
When Fire Fighters answer a call and the nearest hydrant is buried, they lose crucial response time by having to locate and dig out the hydrant.
Your home snow clearing efforts should plow or blow snow away from hydrants. Clearing around the hydrant is a huge help even if the path to the street is too difficult.
Adopt a hydrant today! Sicamous Fire Dept.