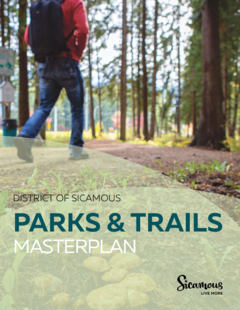 Over 2022, the District of Sicamous has been working on a Parks & Trails Master Plan. The Final Draft Plan has been released and we want to hear from you! 
To learn more about the project before submitting your comments, visit the project page here!
You have until Friday, May 26 at 4:30 p.m. to submit your comments.
If you have any questions, please contact: Steffi Sunny, Planning Assistant, District of Sicamous PH: (250)836-2477 Ext. 2042 E: ssunny@sicamous.ca