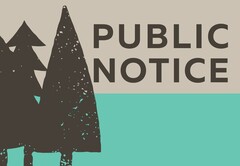 Compliant with Section 166 of the Community Charter, District of Sicamous Council invites all interested persons to attend a Public Consultation on the 2022 Financial Plan at the Regular Council Meeting Wednesday, March 23, 2022 at 5:00 p.m. The Chief Financial Officer will provide a detailed synopsis and answer inquiries relative to the budget process and financial matters.
The public is encouraged to attend either in-person in Council Chambers at Municipal Hall or electronically via ZOOM. 
ZOOM link to attend: https://us02web.zoom.us/j/84243364235
View the 2022 Budget Highlights online or in person at Municipal Hall (446 Main St).