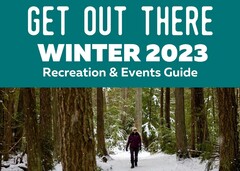 The 2023 Winter Recreation & Events Guide is now available!
View or download here! 
The District of Sicamous publishes seasonal guides that promote recreational programming and events in the community. If you would like more information about programming or would like to offer a class or workshop through the District, please contact the recreation programmer.
Click here to register for recreation programs being offered in Sicamous this winter.
Jamie Sherlock | Recreation Programmer | P: 250-836-2477 Ext. 2192 | E: recreation@sicamous.ca