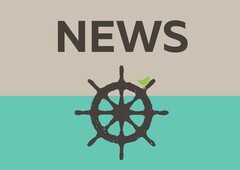 Community partnership brings affordable housing to Sicamous
April 25, 2023 —A partnership between the District of Sicamous, Eagle Valley Senior Citizens Housing Society (EVSCHS) and BC Housing will increase affordable housing opportunities for seniors in Sicamous.
The District has committed up to one acre of land for EVSCHS to develop 36 units of affordable housing for seniors on the southern portions of 417 and 425 Main Street with access provided off of Gordon Mackie Lane.
"We are very excited about this partnership," says Mayor Colleen Anderson. "This collaboration benefits our community by increasing local and affordable housing options. The services provided by Eagle Valley Senior Citizens Housing Society are essential to community wellbeing. We thank the society for its leadership and look forward to seeing the project come to fruition."
The land commitment by the District is consistent with the strategic priorities recently established by council, as well as the District's official community plan and downtown revitalization efforts.
"We are pleased to be working with BC Housing and the District to build 36 affordable housing units in Sicamous," said EVSCHS vice president Judy Moore. "The land is shovel-ready which allows us to move the project forward quickly and use remaining land owned by the society for the next phase of development."
EVSCHS provides affordable housing, services, and amenities to independent persons who are 55 and older as well as people in need of supportive care that promotes independence, wellness and dignity in a safe, secure environment.
Parallel to the EVSCHS project, the District is pursuing the development of a commercial/attainable housing project on the front portion of the Main Street properties. A request for proposals will be released this year to attract qualified housing partners for the design, construction and management of the multi-use development.
If you have questions about the EVSCHS project or local housing options for seniors, please contact EVSCHS directly at 250-253-4207 or info@eaglevalleyhousing.ca.
-30-
Background Information:
View the News Release as a PDF.