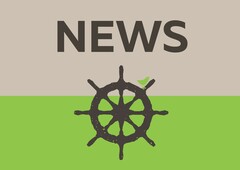 UPDATE: April 19, 2023
BUILDER'S BREAKFAST
You are invited to a Builder's Breakfast to provide an update on new Step Code requirements on Wednesday, May 3rd from 7:30 to 8:30 a.m. in Council Chambers (Municipal Hall - 446 Main Street). A pre-recorded Step Code webinar and free breakfast will be available followed by a Q&A with the Sicamous Building Official.
If you wish to RSVP or have any questions, please contact Development Services at 250-836-2477.
Original Post: March 7, 2023
The Government of British Columbia has announced that Step 3 of the BC Energy Step Code will be effective throughout the province beginning May 1, 2023. 
Following the implementation of the BC Energy Step Code, all Part 9 buildings (homes) must be built to Step 3 requirements. All Part 3 buildings (wood-frame residential) must be built to Step 2 requirements.
The BC Energy Step Code was created in 2017. The implementation of Step 3 follows a province-wide objective to improve energy efficiency in new residential construction by 20 per cent compared to the standards of the 2018 BC Building Code. 
Stay tuned for more information on how the District of Sicamous is preparing for the implementation of the Step Code.
The following video from the Community Energy Association provides an overview of the BC Energy Step Code.
Resources: