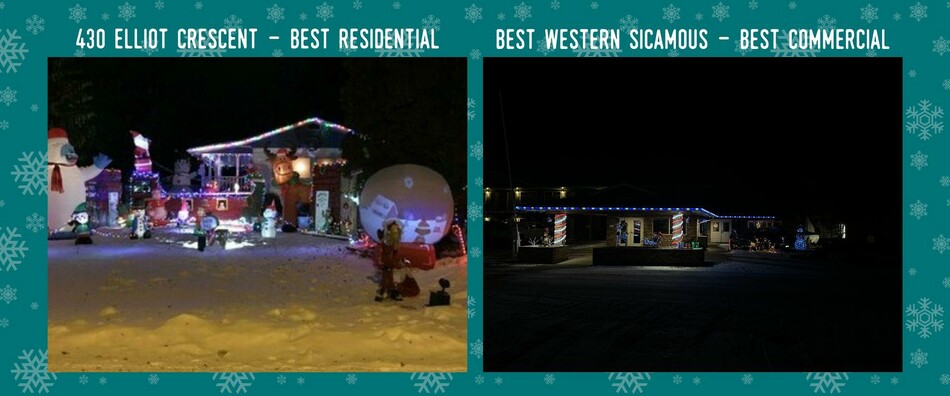 Each year, residents and businesses participate in the Light Up the Community Contest to share their holiday spirit by helping us decorate and brighten the community. This year, there were four contest entries for Best Residential Lights and three contest entries for Best Commercial Lights. Online judging took place between December 5-15, 2022.
And the winners of the 2022 Light Up the Community Contest are...
BEST RESIDENTIAL LIGHTS
1st Place - 

430 Elliot Crescent

2nd Place -1133 Larch Avenue
BEST COMMERCIAL LIGHTS
1st Place - Best Western Sicamous

2nd Place - Eagle Valley I.D.A. Pharmacy
Thank you to all those who participated and to all those who light up our community every holiday season.