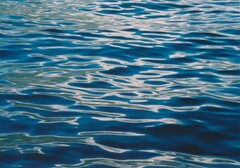 The Shuswap Watershed Council is seeking up to four people to join the SWC membership as Community Representatives.
"The Shuswap Watershed Council is a collaborative initiative to enhance water quality and safe recreation in the Shuswap for the long term.
Participating in the SWC are the Columbia Shuswap Regional District (CSRD), Thompson-Nicola Regional District (TNRD), City of Salmon Arm, District of Sicamous, Secwepemc Nation, BC Ministry of Environment & Climate Change Strategy, BC Ministry of Agriculture, Food & Fisheries, Regional District of North Okanagan, and members of the public at large.
The SWC's work is supported by financial contributions from the CSRD, TNRD, City of Salmon Arm, and Adams Lake Indian Band of the Secwepemc Nation." (Shuswap Watershed Council Website)
The three-year volunteer positions will begin on April 1, 2022. To apply, fill out the 'Expression of Interest' form on the SWC website and submit to SWC Staff by Friday, February 18, 2022.