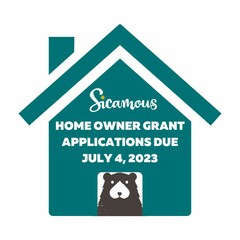 Are you eligible to claim your Home Owner Grant? Get your application in by July 4, 2023!
The Provincial Home Owner Grant program helps to reduce the amount of residential property taxes that homeowners pay on their primary residence.
If you qualify for the Home Owner Grant (HOG), you must apply each year to receive it. Only one qualifying owner can claim a grant for a property each year.
To claim your Home Owner Grant visit the Government of B.C. website.
You will require the following information to apply:
Three-Digit Jurisdiction Number (348)
Eight-Digit Roll Number (XXXXX.XX)
Date of Birth
Social Insurance Number
Who is eligible to apply? 
The Province of BC sets out the qualifications for the home owner grant. If you are the registered owner of the property, a Canadian citizen or permanent resident of Canada, live in BC, and occupy the residence as your principal residence then you may qualify as a homeowner who is:
Who can apply on behalf of a registered owner?
Anyone with owner permission can apply on their behalf.
Forgot to claim last year's grant?
The home owner grant may be available retroactively if you qualified last year and didn't apply. 
For instructions on how to apply and a list of original documentation that you must provide, please visit the Retroactive Home Owner Grant section of the Province's website. 
What happens if I don't claim my Home Owner Grant?
To avoid penalties, owners are required to apply annually for the home owner grant prior to the property tax due date. The home owner grant is a form of payment and is subject to the property tax due date. Submit the grant even if you are not making a payment at that time, or your mortgage company pays your property taxes on your behalf.