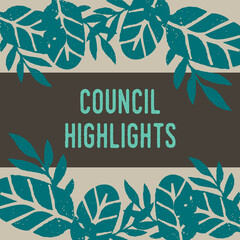 Council highlights provide a brief summary of key decisions made by Council during regularly scheduled meetings. Complete agenda packages and meeting minutes can be found on our website.
Waste Reduction Week
Council endorsed a resolution to declare October 19 - 25 Waste Reduction Week in the District. You can visit www.wrwcanada.com to learn about ways to reduce, reuse and recycle, to lessen your household's impact to our environment.
Oh Rats!
We've taken your calls, heard your complaints and read your emails - the rats are here and we've got a problem! In addition to increased pest control on public property, Council has directed Staff to research and prepare a bylaw on the regulation and use of pesticides on private property in our community so that we have a collective approach to reducing our rat population.
The Eagles Nest
The District's brand new dormitory-style accommodation unit, built by TA Structures was recently installed behind the Rec Centre, and will house the 2020-2021 Sicamous Eagle's Hockey Team. With the pandemic changing many things, like the ability for players to be billeted out at individual homes, the construction of the residence couldn't have come at a better time for the team.
A long-format Council Newsletter is slated for publication later this October, and check your mailbox, your inbox and our website regularly for in-depth updates on other initiatives that your Council is taking for you and our community.
The next Regular Council meeting is scheduled for
Wednesday, October 28, 2020.