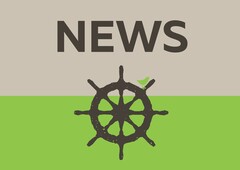 UPDATE MAY 5, 2021
The Dose 1 Clinic is now complete. Future dates will be announced by Interior Health.
UPDATE APRIL 6, 2021 
Today, the Government of B.C. released a new three-step process to receive the COVID-19 vaccine. The updated number to call and register for the community clinic for Sicamous residents 18+ is 
1-833-838-2323.
After you register and receive a confirmation number, you will be contacted to book your vaccine appointment based on when you are eligible. Please visit the following government
link
to learn more. 
UPDATE APRIL 1, 2021 
The
Sicamous Community Clinic
is open to residents 18+ between now and April 30, 2021. Please call 1-877-740-7747
to book your community clinic appointment. Phone lines are open between 7 a.m. and 7 p.m. seven days a week.
You will be required to provide Interior Health with the following information:
legal name
date of birth
postal code to confirm your home community
personal health number (PHN) from the back of B.C. driver's licence, BC services cards, or BC Care Card, and
current contact information, including an email address you or your family checks regularly
Once your appointment is booked you will receive a confirmation email.
UPDATE MARCH 25, 2021 
Sicamous is included in the COVID-19 vaccine rollout for rural and remote communities in B.C. 
Initial clinic dates for residents aged 60+ were confirmed for March 24-26 and March 29-30, but a list of
community clinics
released by Interior Health yesterday, shows revised dates of March 25, 2021 to April 11, 2021 for residents in that age group. It also notes a planned clinic in the community for residents 18+ with dates yet to be confirmed.  
Eagle Valley News Article reporting on the Clinic,
here
.  
MARCH 23, 2021 
Interior Health confirmed COVID-19 vaccinations will be administered in Sicamous March 24-26 and March 29-30 for individuals 60 or older. If you are 60 or older and a resident of the Sicamous, Malakwa or Swansea Point areas, please contact Interior Health at 1-877-740-7747 to schedule your appointment.
When you call you'll be asked to provide the following information:
First and last name
Date of birth 
Postal code
Personal Health Number
Please note that the phone recording will state only individuals 75 or older are eligible to book their vaccine appointment at this time. It has been advised to continue through the phone prompts until you can speak with a representative and confirm you are booking for the Sicamous Community Clinic, 60 plus.
Interior Health will communicate additional clinics as they become available.