Decriminalization & Public Parks
Posted On: Apr 12, 2023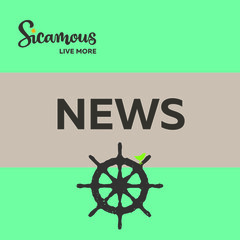 Council recently amended the Parks Regulation Bylaw to prohibit the public consumption of decriminalized illicit drugs in the following park spaces.
River Front Nature Trail Park
Sicamous Beach Park
Finlayson Park
Shuswap Avenue Park
All designated Children's Play Areas
Beach Area, Tecumseh Road
Sicamous Dog Park
The amending bylaw was unanimously adopted by council on April 12, 2023 following consultation with the regional medical health officer.
What is decriminalization?
Decriminalization means that adults (18+) will not be arrested or charged for the possession of up to 2.5 grams of certain illegal drugs for personal use. The exemption to the Controlled Drugs and Substances Act came into effect in B.C. on January 31, 2023.
The three-year pilot project is a provincial response to the toxic drug crisis to help reduce the barriers and stigma that prevent people from accessing lifesaving supports and services. 
Possession of drugs included in the exemption remains illegal on elementary and secondary school grounds or licensed child-care facility premises. You can learn more about decriminalization here.
Why is council prohibiting public consumption in local parks?
The Province has already identified places where public drug use should not occur such as schools and licensed child-care facilities. Council believes that prohibiting drug use in park and playground areas will further protect children in the community.
Council is tasked with fostering the well-being of the community and is granted powers by the Province to establish bylaws related to local public spaces. Smoking, alcohol, and cannabis use are already prohibited in local parks. These rules are also outlined in the District's Parks Regulation Bylaw 393, 2000.
How will the new rules be enforced?
The District is currently taking an educational approach. Our bylaw enforcement officer will be working alongside local RCMP to provide resources and promote public safety in parks. If you see someone consuming an illicit drug openly at one of the parks, please contact 250-836-2477 or bylaw@sicamous.ca.
What local supports and services exist for drug addiction?
Addictions information, resources, and referrals are available locally at Eagle Valley Resource Centre. Please call 250-836-3440 for more information.
Eagle Valley Resource Centre | 1218 Shuswap Ave. | Hours: Monday to Friday 10 a.m. to 4 p.m.
Harm Reduction and Naloxone Kits
Harm reduction kits and naloxone kits are both available at the public health unit operated by the Interior Health Authority and the Eagle Valley I.D.A. Pharmacy.
317 Main Street | Hours: Monday to Saturday 9 a.m. to 6 p.m. and Sunday 10 a.m. to 4 p.m.
Sicamous Health Centre (Interior Health)
10-1133 Eagle Pass Way | Hours: Tuesday, Wednesday, and Thursday 8:30 a.m. to 3:30 p.m.
Opioid Agonist Treatment (OAT) Clinic
Operated by Interior Health, OAT treats opioid use disorders. Medications are prescribed to provide stable, long-acting relief from withdrawal and cravings to improve health outcomes.  To learn more, please call 250-833-4177.
Where can I learn more about District bylaws and bylaw enforcement?
Please visit the Bylaws & Bylaw Enforcement webpage. 
Resources: