District of Sicamous proud recipient of Rural Health Award
Posted On: Mar 24, 2023
Tags: Featured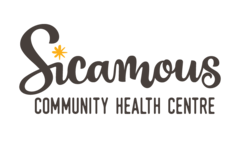 The District of Sicamous is the recipient of the Rural Coordination Centre of BC's 2023 Rural Health Award – Rural Community. This award recognizes the District's commitment to providing healthcare opportunities for the Sicamous community and its residents.
"We are thrilled to recognize your exceptional contributions to improving the health of Sicamous residents —and the community, as a whole," writes Elisa Chow, senior manager of operations and administration for the Rural Coordination Centre of British Columbia.
The Rural Community Award is granted to a community that has developed innovative and collaborative strategies to find solutions to local healthcare issues or enhanced the sustainability of rural healthcare services within the community.
"Sicamous is very proud of this award," says Mayor Colleen Anderson. "We saw a need to improve healthcare for our residents and felt the best way forward was to transition the private medical clinic into a community health centre. With this model, the District has been successful in attracting more doctors and a nurse practitioner to our community."
At the beginning of June, Councillor Pam Beech and Karen Eastland, Sicamous Community Health Centre manager, will attend the BC Rural Health Conference in Whistler, B.C. to accept a plaque in commemoration of this award.
"With a progressive council, dedicated staff and a supportive community, we have accomplished a lot together," adds Mayor Anderson. "We are now in the process of building Shuswap Healing Centre and are excited about the future of healthcare in Sicamous."
The Rural Coordination Centre of BC has generously provided funds to support a community celebration of this accomplishment. Any remaining funds following the celebration are encouraged to be used for the betterment of staff and/or patients at the Sicamous Community Health Centre.  
More information about a community celebration will be shared once details are confirmed.
-30-
For additional information, please contact:
Kelly Bennett, Chief Administrative Officer | P: 250-836-2477 Ext. 2090 | E: kbennett@sicamous.ca
Background Information: