Drop-in COVID-19 vaccination dates confirmed for Sicamous
Posted On: Jun 07, 2021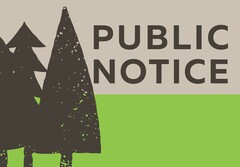 Drop-in vaccinations are being offered to residents the dates of June 14th, 21st and 28th between the hours of 9:30 a.m. and 11:30 a.m. and 1:10 p.m. and 3:00 p.m.
Interior Health has confirmed COVID-19 vaccination drop-in dates for residents who have not received the first dose of the vaccine. The Community Clinic is committed to accommodating residents as quickly as they can, however, those who choose to drop in are advised to anticipate unknown wait times. Pre-registering and booking an appointment is recommended to ensure you receive the vaccine in a timely manner. 
You will be required to present your BC Services Card when you attend the Sicamous Community Clinic located at the Sicamous & District Senior's Centre (1091 Shuswap Ave). Please note drop ins are for the first dose only. 
Interior Health has also announced the introduction of mobile immunization clinics for rural and remote communities within the Interior Health Region. Learn more with the additional resources listed below. 
Additional Resources:
News Release: Interior Health and BCAA extend Mobile Vaccination clinics through July 
How to get vaccinated for COVID-19
List of COVID-19 Immunization Clinics
News Release: Interior Health launches mobile immunization clinics