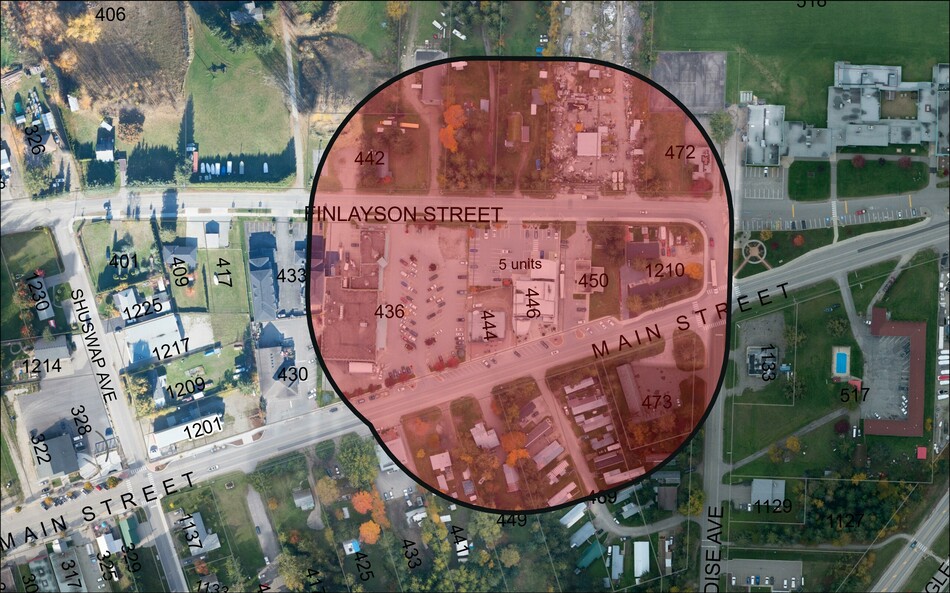 Local governments have the authority to regulate the size, placement, maintenance, and removal of election signs. Within the District of Sicamous, election signage is regulated by Sign Bylaw No. 814, 2011.
CONDITIONS FOR PLACEMENT OF ELECTION SIGNAGE:
Election signage may not be installed before the start of the nomination period. Signage must be removed within four (4) days after the election;
Signage may be no larger than 1 m2 in area;
Signage may only be placed on private property with the consent of the owner or occupier;
Signage may not obstruct or otherwise interfere with sight lines or movement of motor vehicles, pedestrians, cyclists or any other, or obstruct the visibility of regulatory signs or other traffic control devices; and
Signage must not be displayed or distributed within 100 meters (328 feet) of the voting place on days designated as voting days (map attached).
Election signage may be removed for cause if considered by the CEO as not meeting the requirements of this notice or District of Sicamous Sign Bylaw No. 814, 2011.
The Ministry of Transportation and Infrastructure regulates sign placement on highway rights-of-way. Please refer to the Ministry's policy found here.