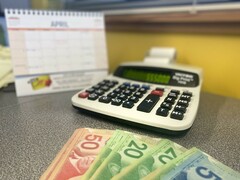 To provide succession planning in our Finance Department the District of Sicamous is looking for a Manager of Financial Services. This exempt position is responsible for overseeing the efficient organization and day-to-day administration of the financial operations of the District.  As well, the Manager of Financial services will lead the Finance Department support staff and ensure provision of services in compliance with District bylaws, policies and statutory requirements.
Competition Number: 05-2022
Job Title: Manager of Financial Services
Closing Date: April 29, 2022
To explore this exciting opportunity further, please email your cover letter and resume by Friday, April 29, 2022, to Human Resources at hr@sicamous.ca.  
View the Job Posting and Job Description for more information.