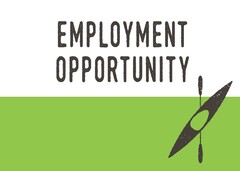 This position reports directly to the Public Works Supervisor or designate and will assist with the operation of the water distribution network and the water treatment facility, as well as duties associated with the wastewater treatment facility and wastewater collection system.  In addition, the incumbent will be called upon to perform and participate in variety of construction and maintenance tasks central to the District's infrastructure and operations.  Duties will involve the operation of equipment and manual labour as required.
This job involves outdoor work in difficult conditions.  The incumbent is required to take appropriate steps to follow safety protocol and exercise courtesy and tact when dealing with coworkers or members of the public.  Close care and attention will be required to avoid serious loss or damage to equipment or public and private property.
Competition Number: 13-2021
Job Title: Utility Operator II (Certified)
Position Type: Regular Full Time
Closing Date: July 8, 2021
For complete job details, view the Job Posting.
In compliance with Article 10.01 of the Collective Agreement, applications are invited by the undersigned up to 4:30 p.m. Thursday, July 8, 2021.