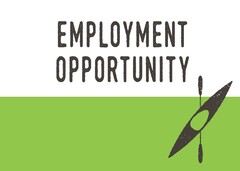 This position reports directly to the Operations Manager or designate and will assist with the operation of the water distribution network and the water treatment facility, as well as duties associated with the wastewater treatment facility and wastewater collection system.  In addition, the incumbent will be called upon to perform and participate in variety of construction and maintenance tasks central to the District's infrastructure and operations.  Duties will involve the operation of equipment and manual labour as required.
Competition Number: 01-2022
Job Title: Utility Operator
Position Type: Regular Full Time
Closing Date: February 28, 2022
Qualifications
Candidates for this position must be self-motivated and have a minimum Grade 12 education, valid BC Driver's License, previous municipal utility experience and the minimum of Level II Water Distribution EOCP accreditation. Candidates must have or be willing to attain certification for WHMIS and confined space training.
In compliance with Article 10.01 of the Collective Agreement, applications are invited by the undersigned up to 4:30 p.m. Monday, February 28, 2022.

 

Originally posted January 24, 2022.