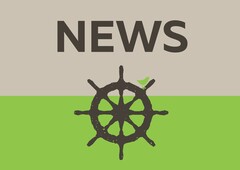 Buckingham Palace has announced that Canada's Head of State, Queen Elizabeth II, passed away peacefully today at Balmoral Palace in Scotland at the age of 96. The Queen is the longest-reigning British monarch and celebrated her Platinum Jubilee this year.
The District of Sicamous joins the British Commonwealth and the world in mourning the passing of Her Majesty. In honour of Queen Elizabeth II, the Canada Flag at Municipal Hall has been lowered half-mast. The flag will remain at half-mast until sunset on the day of the memorial service in memory of the Queen - September 19, 2022.
May she rest in peace.
****
At 11 a.m. on Monday September 19, 2022, the Sicamous Legion will host a Wreath-Laying Ceremony at at the Cenotaph in Honour of the passing of Queen Elizabeth II. A potluck luncheon will follow.