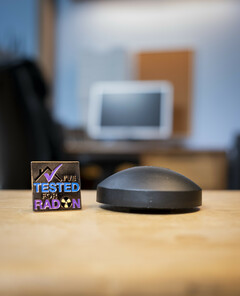 Sicamous Residents Encouraged to Test Home for Cancer-Causing Gas
Radon is an odourless, tasteless, and colourless gas that is the leading cause of lung cancer in non-smokers.  With Canadians spending more time at home this year because of the pandemic, and winter starting to settle in, it is more important than ever that they know what their home radon level is and ensure the air they breathe is healthy.
Sicamous residents are invited to register for a free radon test kit as part of the annual 100 Radon Test Kit Challenge offered by the national health coalition Take Action on Radon.  
"Ultimately, we want residents of Sicamous to be aware of the health risks of high radon levels and encourage them to test their home," says Amanda Passmore, Communication and Public Affairs Officer. "Testing your home for radon is simple, and there are proven and effective methods to reduce radon in your home that can save lives." 
Residents who wish to take part in the 100 Radon Test Kit Challenge are encouraged to register by sending an email to info@sicamous.ca or call 250-836-2477 (ext. 0 for Reception). Quantities are limited and will be distributed on a first-come first-served basis.   
"The 100 Radon Test Kit Challenge just made it a lot easier for residents of Sicamous to test for radon," says Pam Warkentin, Executive Director of the Canadian Association of Radon Scientists and Technologists and Project Manager at Take Action on Radon. "Now in its third year, the program has spurred more than 2000 Canadians to test their homes for radon, an important first step towards protecting themselves and their families from the risk of lung cancer."
Radon is a naturally occurring cancer-causing radioactive gas.  It can enter buildings and enclosed spaces undetected. Since Canadian homes are sealed against the weather, radon can become trapped indoors, building up to dangerous levels. Long-term exposure to high levels of radon leads to an increased risk of lung cancer. Radon levels vary, even between neighbouring houses, meaning the only way for homeowners to determine their home's radon level is to test for it.
"Radon is a well-established human carcinogen and testing and reducing radon levels is an important method of prevention of lung cancer," says Dr. Anne-Marie Nicol a researcher from the Faculty of Sciences from Simon Fraser University, "Residential radon is marked as Canadians primary exposure of radon, preventing radon exposure will reduce the number of Canadians dying of lung cancer.''
The aim of the 100 Radon Test Kit Challenge is to raise awareness and encourage Canadians to take action on radon.  
Take Action on Radon is a national initiative that works to bring together radon stakeholders and raise radon awareness across Canada.  The initiative is led by the Canadian Association of Radon Scientists and Technologists (CARST), CAREX Canada, and the Canadian Cancer Society.
Canadians wishing to learn more about radon and how it affects their health are encouraged to visit www.TakeActiononRadon.ca.
An information session for participants will be held November 4, 2020 at 12:00 noon via ZOOM, and kits will be given out between November 5 - 13, 2020 at 446 Main Street, District Hall. 
Collection of completed kits will occur between February 22 and 26, 2021.
For more information or to schedule an interview, please contact: 
Laurianne Théberge-Méthot
Email: laurianne@pickeringpr.com 
Phone: 514 443-8596