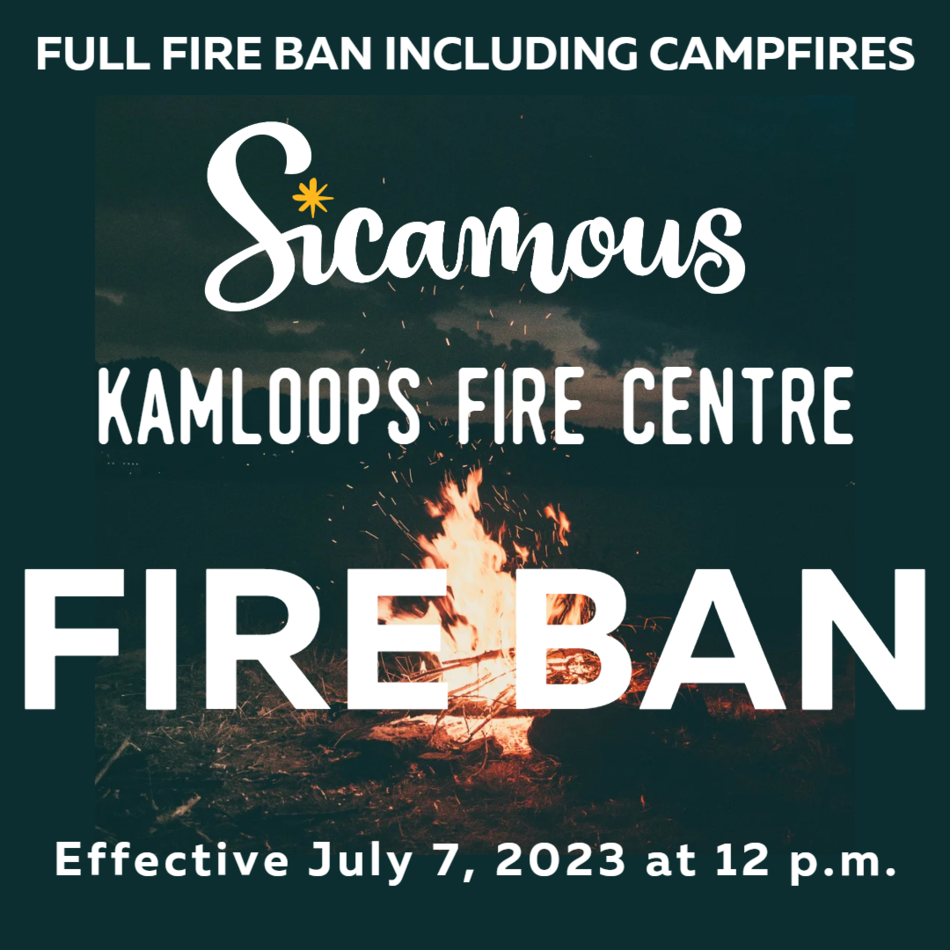 As of noon, July 7, 2023 Category 1 campfires are prohibited throughout the Kamloops Fire Centre. The purpose of this prohibition is to help prevent human-caused wildfires and protect public safety.
Category 2 and 3 open fires continue to be prohibited.
Other prohibited activities under this ban include the use of fireworks, sky lanterns, binary exploding targets, burn barrels/cages and air curtain burners.
The District of Sicamous Outdoor Burning Bylaw No. 452, 2002 is subject to provincial restriction orders, and therefore Category 1 open fires are not permitted within the municipal boundary.
More and more we are seeing some of the most devastating wildfire seasons in our province and the District of Sicamous is no exception. How do you protect yourself? Create a FireSmart property, to increase the resistance of your home and property to damage caused by wildfire.