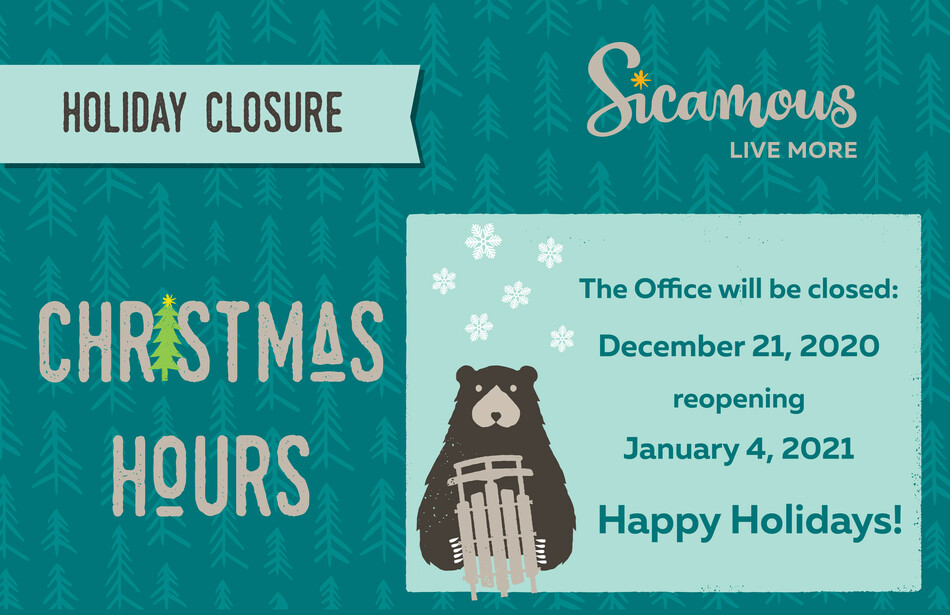 The District of Sicamous Municipal Hall will be closed for the Holidays between December 21, 2020 to January 1, 2020. We will be re-open on Monday, January 4, 2020 at 8:30 am. 
If you have in-person business to take care of at Municipal Hall before the New Year, please come in between Monday December 14 and Friday December 18, during the hours of 8:30 am and 4:30 pm. 
Online payments and claiming of your Home Owner Grant can be done online at www.sicamous.ca/live-here/tax .