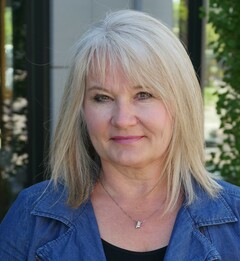 The District of Sicamous is pleased to welcome Karen Eastland to the DOS team as the new Health Care Centre Manager for the Sicamous Community Health Centre—currently the Sicamous Medical Clinic—which will transition to operate under DOS management on June 1, 2021.
BIO - Karen Eastland:
Karen's professional history has been unique, varied, and non-typical and as a result has gleaned some rich experience. She has served in diverse roles and settings ranging from practice and project management, curriculum/program development, human resources, event planning, and interior design - serving a variety of sectors including health care, research, post-secondary, manufacturing, and the oil field. Each time, adjusting and honing her skills, learning fascinating new things, and adapting to different corporate cultures.
She completed all her studies at the Northern Alberta Institute of Technology, earning diplomas in Ophthalmic Dispensing, Business Administration, and Human Resources.  During her tenure in the field of optometry, she was hired by the Alberta Association of Optometrists to create a certification course for ophthalmic assistants, which became a national program and is currently facilitated through the Canadian Association of Optometrists.
In her leisure time she enjoys hiking, biking, kayaking, swimming, skiing, painting, gardening, and spending time with family and friends. She is very excited to have the opportunity to serve in the community she calls home.