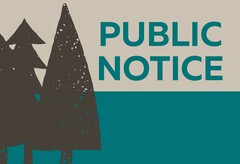 As of 4:06 p.m. on September 22, 2021, the Municipal Property Tax Sale was cancelled. 
In accordance with Section 645 and 647 of the Local Government Act, notice is hereby given that the properties described hereunder shall be offered for sale by Public Auction in the Council Chambers, Sicamous Civic Centre, 446 Main Street, Sicamous, B.C. on Monday, September 27th, 2021 at 10:00 a.m. unless the delinquent taxes with interest thereon are sooner paid.
| | | | |
| --- | --- | --- | --- |
| LEGAL DESCRIPTION | Folio No. | CIVIC ADDRESS | UPSET PRICE |
|   |   |   |   |
No further information will be given out by telephone or otherwise, except such as will be posted on the District of Sicamous City Hall Office bulletin board or at www.sicamous.ca.  
Purchasers should be aware that they are liable for Property Purchase Taxes under the Property Transfer Tax Act once the transfer is in effect following expiration of the one year redemption period.  Purchasers may also be subject to GST depending on circumstances of individual properties.
Kelly Bennett, CPA, CA
Chief Financial Officer/Collector
Additional Resources: