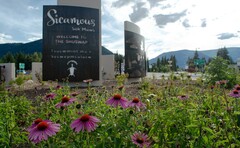 The District of Sicamous is accepting applications for the position of "Labourer - Temporary Summer Student" until 4:30 p.m. on Tuesday, May 18, 2021. 
The Temporary Labourer position reports directly to the Public Works Supervisor or designate.  Day to day operations will involve a high degree of manual labour, requiring considerable physical effort and agility. Duties consist of a variety of construction and maintenance tasks stemming from the District's municipal operations.
This job involves outdoor work in what can be described as challenging conditions; including (but not limited to); heat, rain, wind, dust, traffic, odors etc.  The incumbent is required to take appropriate steps to follow safety protocol, exercise courtesy and tact when dealing with coworkers or members of the public.
The incumbent must be prepared for assignments in the areas of Water, Sewer, Storm Systems, Roads, Parks, Cemetery Services, Refuse Collection, Pest Control as well as other operational duties as required.
Competition Number:          05-2021
Job Title:                                Labourer
Position Type:                       Temporary Summer Student
Expected Term:                     June 7 to August 13, 2021
Closing Date:                         May 18, 2021
In compliance with Article 10.01 of the Collective Agreement, applications are invited by the undersigned up to 4:30 p.m. Tuesday, May 18, 2021.