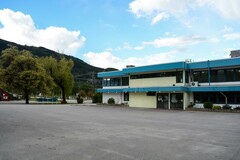 Patient care and access to medical services in Sicamous are about to be reinvented. These changes will give the community better access to healthcare locally and significantly improve doctor recruitment opportunities. The impetus for this change is Dr. Jack Beech's retirement in summer of 2021. The District of Sicamous (the District) will acquire Sicamous Medical Clinic's business and assets, taking over management and administration of the clinic. With Dr. Beech retiring and the community losing its only full-time physician, Sicamous would have been put in a precarious position.
However, effective June 1, 2021, the Sicamous Medical Clinic will be officially operated by the District. The District's acquisition of the clinic will change the operation from a physician operated clinic to a Community Health Centre. Dr. Carol Connick continues to practice in the clinic as she has since 2019, and a new physician, Dr. Saad Alam will join the clinic July 19, 2021 full-time. This change also means that the District will take care of the management and administration of the clinic, from hiring of doctors, and staff to BC Medical Services Plan (MSP) billing and payroll.
On behalf of our community, we extend our deepest gratitude to Dr. Beech for his decades of tireless service as our physician; champion of community sports and recreation; and overall outstanding citizen. As a rural physician, Dr. Beech is the kind of doctor that one doesn't just find anymore - his stalwart commitment to his patients and the community was felt by all. He is a roll-up-your-sleeves "Jack" of all (physician) trades, and his legacy will not be soon forgotten. We wish Dr. Beech and his family well, and send our best wishes for a beautiful and well-earned retirement.
A PDF of this release is available here.