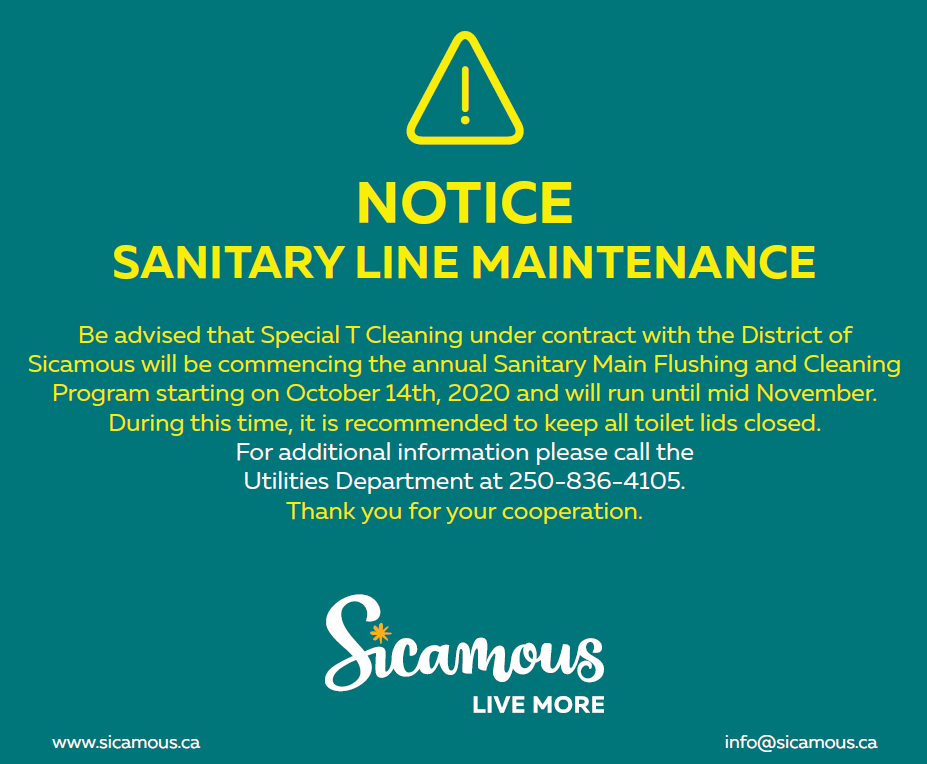 Be advised that Special T Cleaning under contract with the District of Sicamous will be commencing the annual Sanitary Main Flushing and Cleaning Program starting on October 14th, 2020 and will run until mid November. During this time, it is recommended to keep all toilet lids closed.
For additional information please call the Utilities Department at 250-836-4105 or email info@sicamous.ca.
Thank you for your cooperation.