CANCELLED: Notice of Special & Special In-Camera Council Meeting
Posted On: Jan 21, 2021
Tags: Your Municipality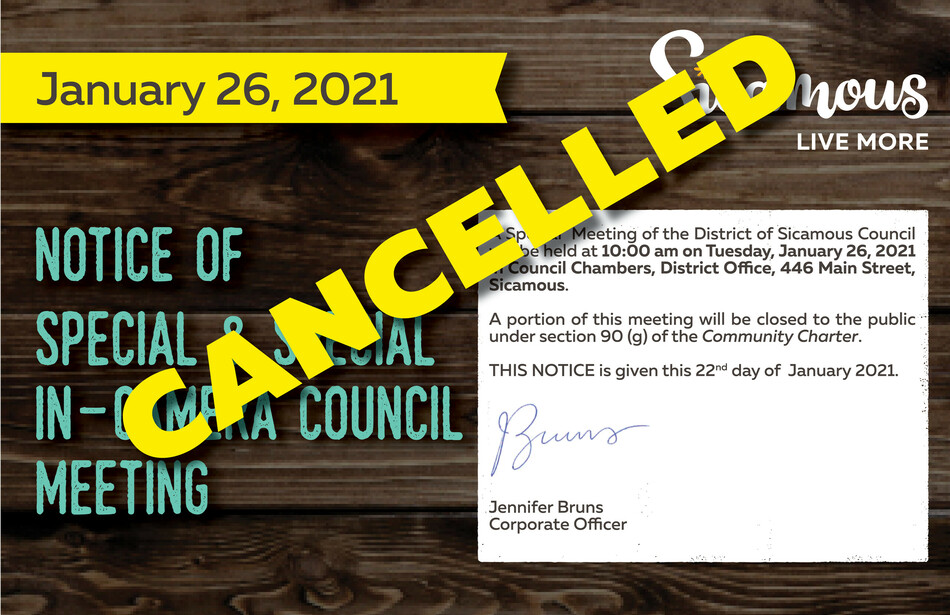 This meeting has been cancelled.
A Special Meeting of the District of Sicamous Council will be held at 10:00 am on Tuesday, January 26, 2021 in Council Chambers, District Office, 446 Main Street, Sicamous.
A portion of this meeting will be closed to the public under section 90 (g) of the Community Charter.

THIS NOTICE is given this 22nd day of January 2021.