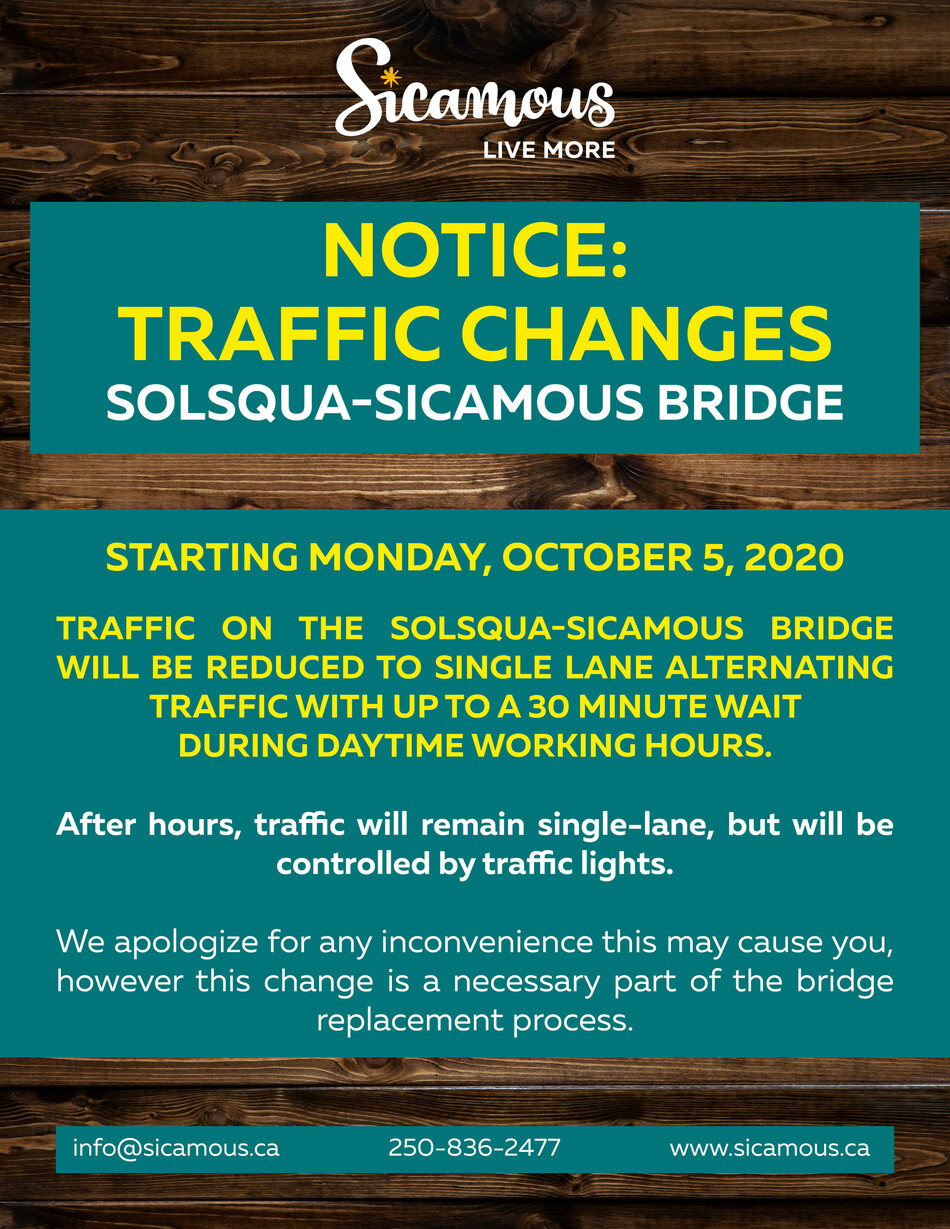 Starting Monday, October 5, 2020:
Traffic on the Solsqua-Sicamous Bridge will be reduced to single lane alternating traffic with up to a 30 minute wait during daytime working hours.
After hours, traffic will be remain single-lane, but will be controlled by traffic lights.
We apologize for any inconvenience this may cause you, however this change is a necessary part of the bridge replacement process.