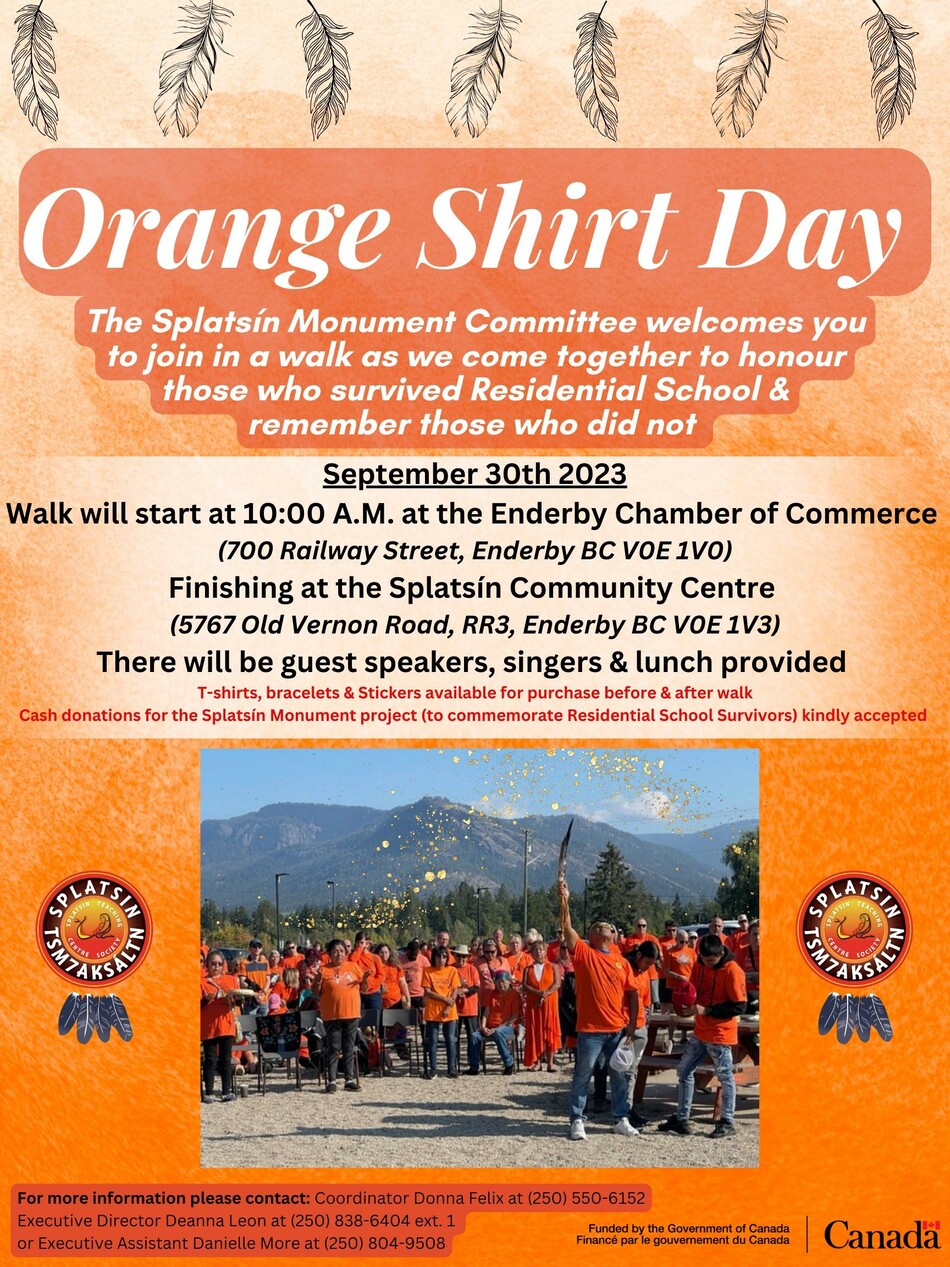 The Splatsin Monument Committee will host a walk for Orange Shirt Day on September 30, 2023.
This walk will honour those who survived residential schools and remember those who did not.
The walk will begin at 10 a.m. at the Enderby Chamber of Commerce (700 Railway Street, Enderby) and finish at the Splatsin Community Centre (5767 Old Vernon Road). Guest speakers and singers will be at the event and lunch will be provided. T-shirts, bracelets and stickers will be available for purchase before and after the walk. Cash donations are kindly accepted for the Splatsin Monument project to commemorate residential school survivors.
For more information, please contact executive director Deanna Leon at (250)550-6152 ext. 1 or executive assistant Danielle More at (250)804-9508.