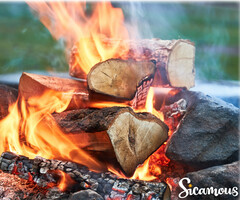 The Outdoor Burning Bylaw ensures fires are burned in a safe and controlled manner, are small enough to easily be extinguished and don't become a nuisance to neighbouring properties. The Bylaw also prohibits the burning of noxious and toxic materials.
Certain fires are restricted to set times of the year, such as outdoor yard waste which can only be burned during the first two weeks of April and the last two weeks of October. The Bylaw is always subject to provincial bans and restrictions.
Discover why we have an Outdoor Burning Bylaw, things to know, as well as frequently asked questions. 
Did you know Sicamous has an Outdoor Burning Bylaw?