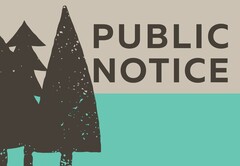 Starting today, smoke may be visible on Owlhead Mountain due to prescribed burning for wildfire mitigation. Fire Chief Brett Ogino says this controlled burning will take place over the next couple of weeks.
Any questions or concerns may be directed to the Fire Chief at 250-836-2477 or firechief@sicamous.ca.
Currently, there are no bans or restrictions in the Kamloops Fire Centre. There are restrictions for outdoor burning within the District as outlined by the District's Outdoor Burning Bylaw No. 452, 2002.