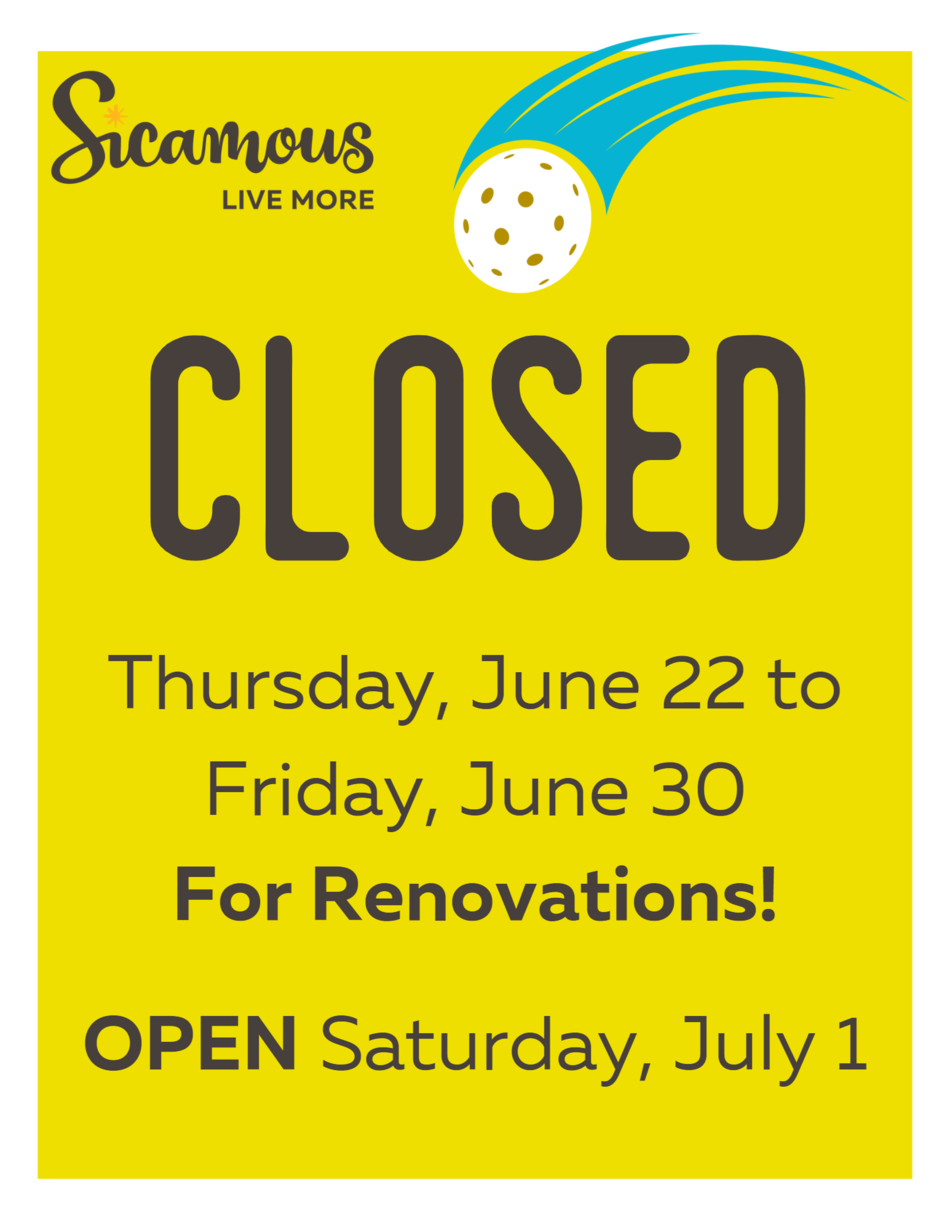 The Tennis Courts beside the High School on Finlayson Street will be closed tomorrow, Thursday, July 22 to Friday, June 30. The temporary closure is required to convert two existing tennis courts into six pickleball courts! Currently Sicamous does not have public outdoor pickleball courts and the sport is growing in our community, including a first annual pickleball tournament planned for July 29!
One tennis court will remain and all courts will reopen Saturday, July 1. Enjoy!
Learn more about the upcoming pickleball tournament here!