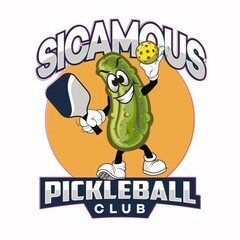 July 31, 2023
The first annual Sicamous Pickleball Tournament was a success! Thank you to all the pickleballers who came out for a great day of friendly competition.
July 17, 2023
The first annual Sicamous Pickleball Tournament will be held on Saturday, July 29! There will also be a ribbon-cutting ceremony to celebrate the new pickleball courts. Join us at our six new & fabulous regulation pickleball courts for a fun day. There will be two divisions – Fun Recreational and Fun Competitive with the focus being on FUN!
Where: Sicamous Pickleball and Tennis courts next to the high school on Finlayson Street.
When: July 29, 2023. Fun Competitive from 9 a.m. to 12 p.m. and Fun Recreational from 1 to 4 p.m.
Cost and entry requirement: $5 entry fee for six games. Must be a member of Pickleball BC which has a registration fee of $12.50 plus tax. If you are already a member of Pickleball Canada in another province, the cost is $2.50 plus tax.
Maximum of 32 entries in each division, single entry, rally scoring.
How to register: Sicamous Pickleball Tournament
Any questions, contact Deb Heap at 403-970-0114 or by email at debheap@hotmail.com or sicamouspickleball@gmail.com
The pickleball courts will be closed to the public on July 29, 2023 from 8:30 a.m. until 4:30 p.m. for the tournament. Feel free to stop by the pickleball courts at 8:30 a.m. to observe the ribbon cutting ceremony before the tournament begins!