Public Notice: Partnering Agreement for Bylaw Enforcement & Towing Services
Posted On: Apr 13, 2023
Tags: Featured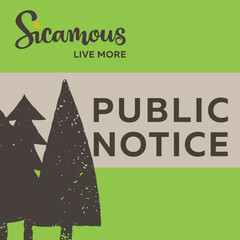 As per Section 24 of the Community Charter, the District of Sicamous hereby gives notice that it will enter into a partnering agreement with Glenn's Water Taxi from May 1 to September 30, 2023 with the option to renew for an additional term in 2024.
With this agreement, the District will provide Glenn's Water Taxi with access to one boat slip at the Main Street public wharf and one parking stall at Main Street Landing in exchange for bylaw enforcement and towing services related to the District of Sicamous Public Wharf Regulation Bylaw No. 935, 2023.
District Council authorized the mayor and corporate officer to enter into the agreement at the April 12, 2023 regular council meeting. 
As per the bylaw, moorage on public wharves is not permitted between the hours of 10 p.m. and 7 a.m. Those in contravention of the bylaw are subject to having their vessel removed and impounded.
Questions related to this partnering agreement may be directed to the corporate services department by email at corporate@sicamous.ca or by phone at 250-836-2477.